Copy/Paste Military Symbol
The simple way to copy a symbol in the Symbol Generator and paste it into another application as PowerPoint or Word.
Enable Copy Mode
The Display Image Format has to be set to 'Grid Graphic (PNG)' to enable Copy image in the Main Window of symbol.army .

Copy Image
The Military Symbol in the Main Window of the web application can now be copied via the right click menu. Select 'Copy Image' to add the symbol to the clipboard.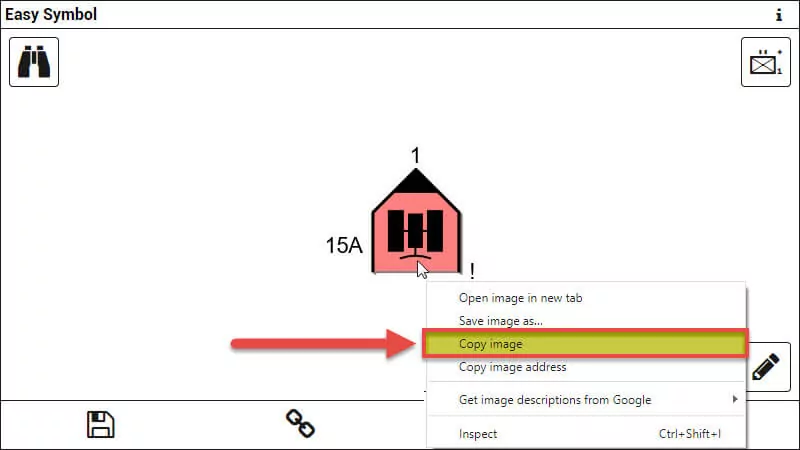 The Military Symbol can now be passed into another application which supports images.